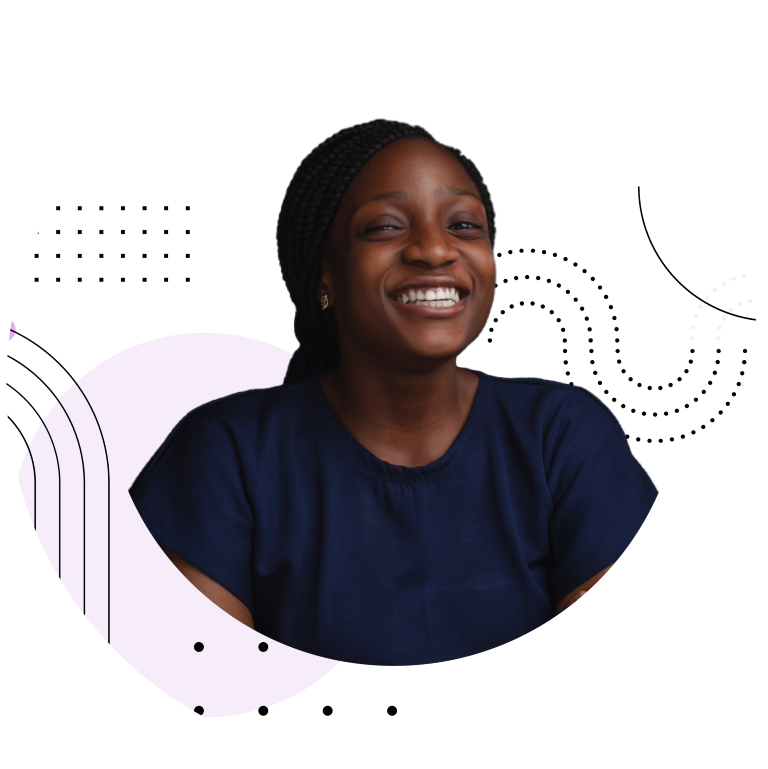 Funmilayo Obasa
My background in History makes me curious and detailed enough to consider past decisions and mistakes while researching for present solutions. My practice is grounded in proven theories, the zeal to explore and doing the dirty work to ensure rigour.
Role: Design/Human-Centered Design Researcher
Interests: Health, Education, Psychology, Information visualization
Areas of specialization: Design Research, UX Research
With a background in history and interest in psychology, my curiosity drove me into a career that involves understanding the why behind behaviours and attitudes and using those insights to design optimized solutions. I am a Design Researcher focused on social impact and product-based projects and initiatives within Africa. I am passionate about designing and improving health, education and information systems with in-depth qualitative data, design and business thinking to foster data-driven but human-centered decisions.
My recent work includes helping Sonder Collective, Pathways and the Bill and Melinda Gates Foundation to improve Nigeria's healthcare system by understanding how women in vulnerable populations seek healthcare. I have also worked with DemocracyLab to design a project portfolio and volunteer recruitment platform for tech-for-good organizations and nonprofits.
Three years into my History degree, I decided to pivot to Design Research. This move was borne out of my preference for psychology: understanding human beings, their emotions, motivations, behaviours and using that knowledge to create useful products, initiatives and services.
Over the course of my career, I have worked with non-profits and healthcare initiatives, led research to develop and increase the adoption of web products and analyzed qualitative data extensively to understand the latent needs of the target audience in a given context.
Tidbits about me…
Like many others, I am multi-faceted. Yes, my career is built on Design research but I squeeze in a little time for other engagements. These are the things I find meaningful, the things that construct my personhood.
Writing is best done when there is no pressure; when all you write is for yourself and no one else. I write about various topics: Research, Tech, Human Behaviour, Productivity. But I prefer to document muffled stories through creative essays and poems. Here are my publications, opinion pieces and newsletter.
I enjoy taking and gazing at images that are simple yet provocative. Photography is a way of bringing my abstractions to life because sometimes, pictures say more, so much more than words. Browse through my gallery.
I read because I am curious. I collect diverse bits of information and transform them into new concepts. My extreme favourites are Toni Morrison (especially her book, 'The Bluest Eye'), Chimamanda Ngozi Adichie, Don Norman (for his lucid writing), and 'The Book of Negroes' by Lawrence Hill.
I am an unapologetic introvert 🙂. Most times solitude comforts and stimulates me. For most of my childhood, I was forced to believe that my introversion was a flaw. But now, I embrace it. It is simply who I am. I overwhelm my weaknesses with my strengths.
Now that you've learned a little bit about me, let's get in touch!
📲 What are you waiting for? Contact me!